Westin Running Concierge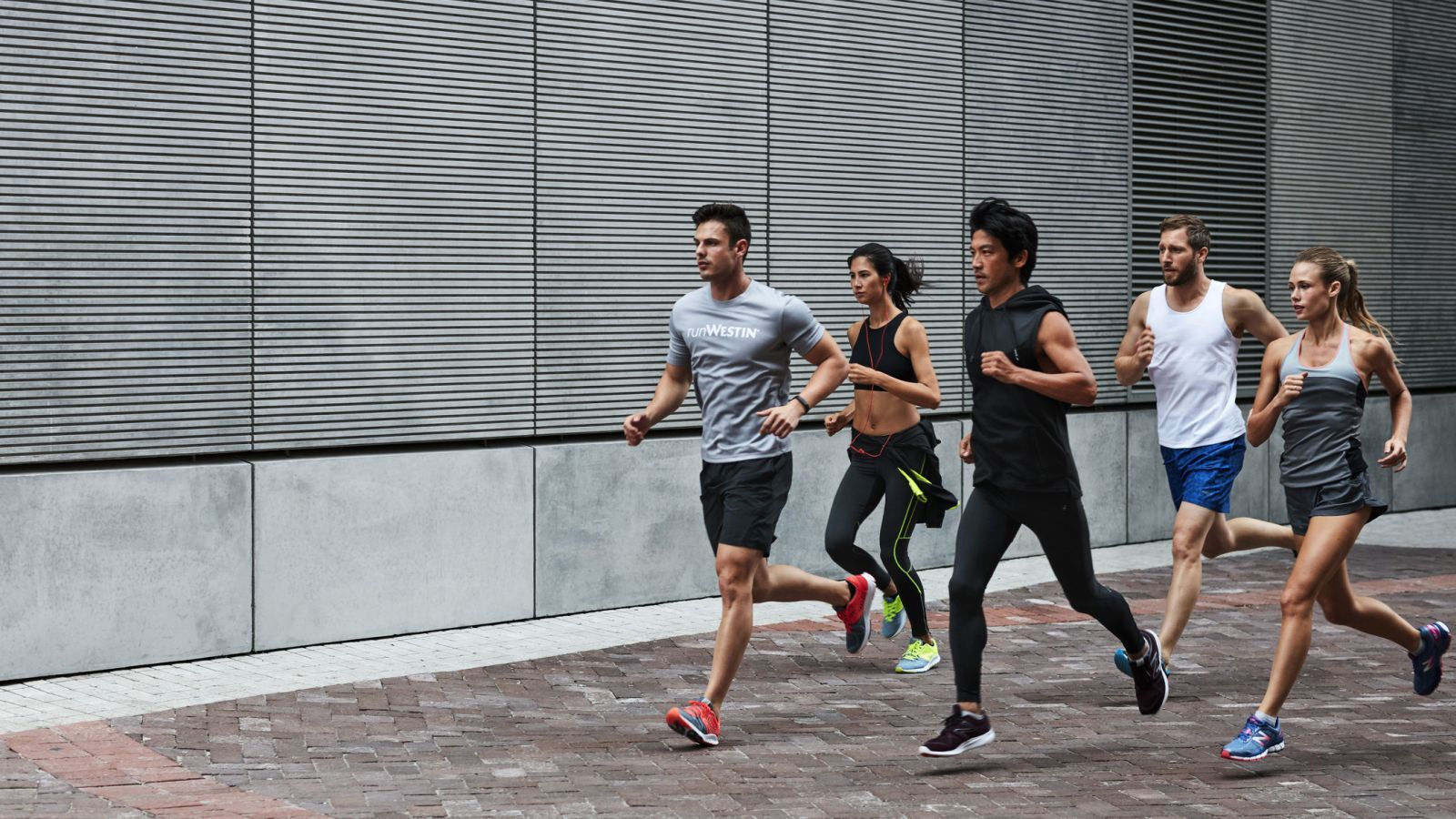 Stay fit, on the go!
Boost your energy levels, stimulate your senses and enjoy the great outdoors – jogging gives you renewed strength and greater vigour. With our RunWESTIN™ Programme, you can explore the Saxon metropolis of Leipzig, with all its wonderful sights and attractions, from a completely new perspective.
At our running station you'll receive free mineral water and hand towels (daily from 6.00 - 10.30 am in the lobby). When you get back from your run you can revive yourself in our wellness area.
Meet and run:
Want your meeting or conference guests to be wide awake and full or energy? Then why not book our running concierge for your next event?
Forgot your sports kit?
That doesn't matter. At the Westin Leipzig you can borrow New Balance sportswear and shoes.

Just call our Service Express, and we'll bring everything you need up to your room.
Socks and trainers (sizes: US 6 - 13)
Shirts and shorts/jogging bottoms (all sizes)
When you check out, just leave all the items you've borrowed in the bag provided.
Price per usage: €5.00
Registration
When:
Three times a week, regardless of weather
Meeting point:
In the lobby. time after consultation
Route:
5km or 8km as required
Individual times can be arranged with prior notification. The running concierge can be reached on 0341 9880 or by email: info@westin-leipzig.com
Routes
Our Westin running concierge is available as your running partner on a wide range of routes. You can run through the wildly romantic Rosenthal park near the hotel, or past the zoo enclosure with its view of the 'African Savanna', or take in any of Leipzig's numerous other places of interest.
But if you'd prefer to strike out on your own, we'll provide you with one of our certified running cards.